The April 4th Foundation Awards
I AM A MAN Award Recipient 2015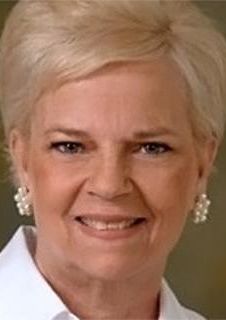 Peggy Wallace Kennedy
Peggy Wallace Kennedy is the daughter of the late George C. Wallace, the former governor of Alabama who became known as one of America's most ardent segregationists of the 1960's when he stood in the schoolhouse door to prevent black students from integrating the University.
A native of Clayton, Alabama, Kennedy graduated from Troy University in 1973 with a Bachelor of Science degree in special education. She taught for three years in the Birmingham, Alabama public school system.
In 2008, after years spent supporting her husband's political career and raising her two sons, Kennedy embarked on a personal journey of her own. She stepped from beneath the shadow of "the schoolhouse door" and endorsed the candidacy of then Senator Barack Obama. She has since written and spoken on issues relating to justice and equality.
Having lived in the Alabama governor's mansion for most of her teenage years, Kennedy witnessed the tumultuous struggle of the American Civil Rights Movement from a unique perspective. In 2013, she returned to the University of Alabama, stood where her father George Wallace stood in 1963, and spoke of her experience as a "child of the movement." Her voice for change and reconciliation has been met with nationwide enthusiasm. She is currently at work on a book about her journey across the pages of contemporary southern history.
Back to top